Trip Duration
7 Days / 6 Nights
Flights
Return flight Ho Chi Minh/Nha Trang
Boat
Mekong Delta Boat Cruise
Airport Transfers
Private Transport
Arrival & Departure
Local Guide
English speaking guide throughout
Accommodation
Hotel 6 nights
Room Type
Twin Share / Double
Included Meals
6 Breakfasts
2 Lunches
1 Dinner
Please note that if our first choice hotel is not available, an alternative similar hotel will be provided.
Exclusions
Flights not included (internal flights included)
International airport departure tax
Any visas required
Services not mentioned in the itinerary
Late check out at hotels
Meals and drinks not mentioned in the itinerary
Drinks with included lunches and dinners
Tips for leaders, guide and driver
Expenditure of personal nature
Personal insurance
Optional experiences
Accepted Payments


The Alcove Library Hotel, an unrivaled boutique hotel in Ho Chi Minh City, offering a sanctuary of deluxe accommodations, architectural elegance, timeless style, comfort and exquisite service. Nestled in a charming and quiet neighborhood street, the Alcove Library Hotel also offers tranquility from the hustle and bustle of the city, and represents a perfect base from which to explore the excitement of Saigon, and perfectly located at 15 minutes away from the airport and the city.
Living up to its name, the hotel boasts stylish interiors with an extensive library offering a wide variety of fiction and nonfiction books for guests to borrow during their stay, in addition to free Wi-Fi in all rooms and public areas. The elegant rooftop restaurant offers continental breakfasts, and also a wide range of à la carte dining throughout the day.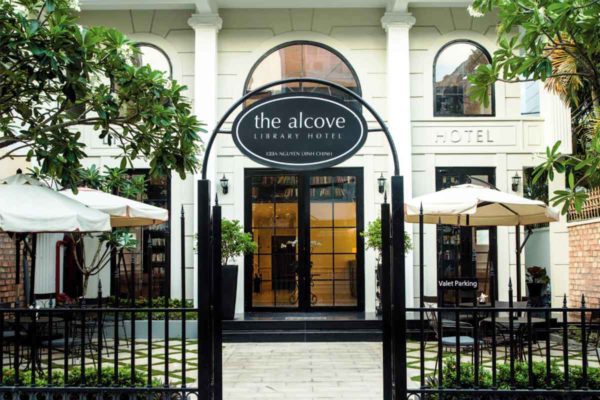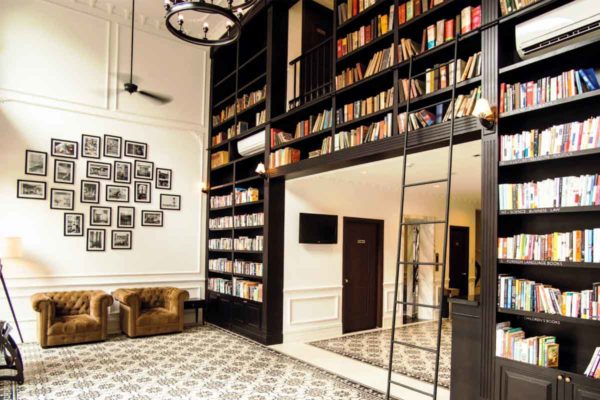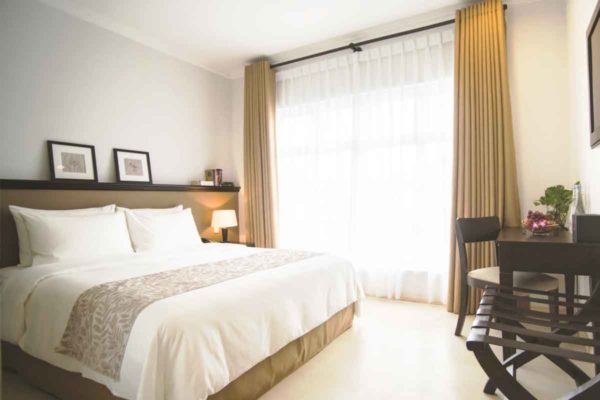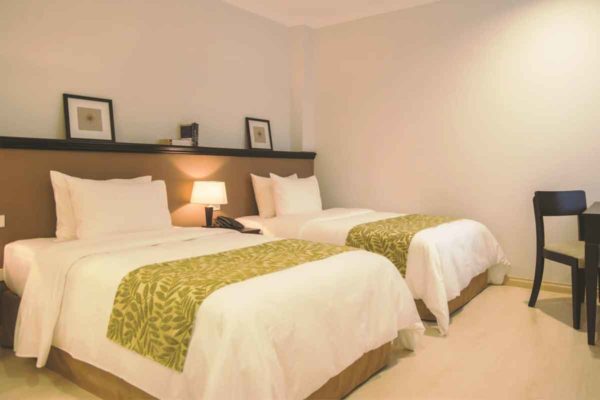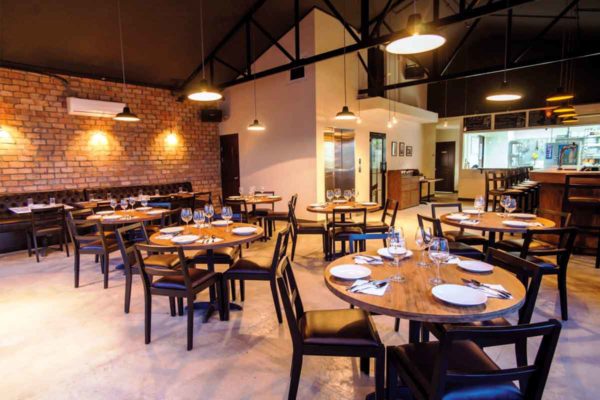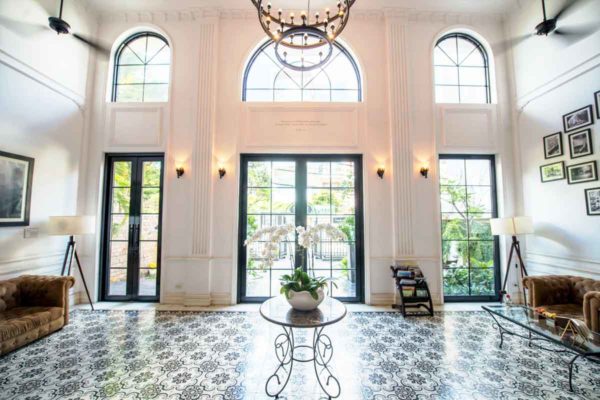 Thinh Nguyen Duc
02:11 13 Nov 17
Good place in quiet zone of Nguyen Dinh Chinh street, nice staff and beautiful rooms. Better places when you want to stay a few days in HCM. Also near the airport.
Craig Minner
08:29 08 Sep 17
Rooms and service were great. The breakfast is good and the Bookmark restaurant serves really good Vietnamese food.
Jack M G
02:02 20 Apr 17
We enjoyed our stay here, we had a comfy bed and spacious room with a decent shower. The room and hotel ambience was fantastic. Breakfast was included and it was tasty and filling. The hotel is very close to airport (10mins away) in a good way and an easy taxi (60k dong) into the heart of District 1. I do not regret my stay at all.
Adly Hassanein
22:05 04 Aug 17
Very nice hotel. It is cosy with great service and well located in Ho chi minh city
Binh Nguyen
11:08 02 Jun 17
The decoration at shared spaces (reception and restaurant) is really attractive, service is good, staff is friendly and polite. However the room I stayed in is a bit old, small and without any view. Not sure if other rooms are in the same situation.
See All Reviews
An exclusive blend of nature, design and luxury, An Lâm Retreat is a boutique hotel offering serene relaxation and restoration. Not everyday one gets to experience a special beach resort of such high standards and location. The resort is located on a secluded jungle island where natural surroundings, natural stream and the beach create absolute privacy and tranquility. It is the perfect destination for personal comfort, relaxation and rejuvenation from the bustling life, ideally for those seeking a genuine retreat. The resort is exclusive for adults.
It celebrates the rich heritage and traditions of Vietnam, offering modern sophisticated elegance, with gracious service and creative artistry. The resort is beautifully set in the splendid Ninh Van Bay which is an exclusive area of Nha Trang serenity with clear water and golden sand beach, leading you to the water's edge, soothing vistas over to the bay. An Lâm Retreat is a sanctuary of nature and peace, blending the utmost privacy with serenity and exclusivity. Escape the everyday city life and embrace the natural splendour at this stunning boutique hotel.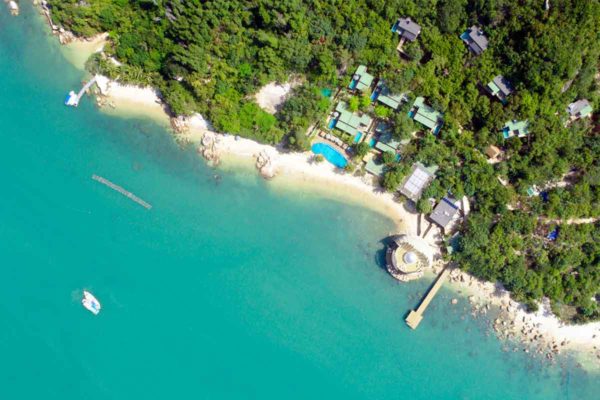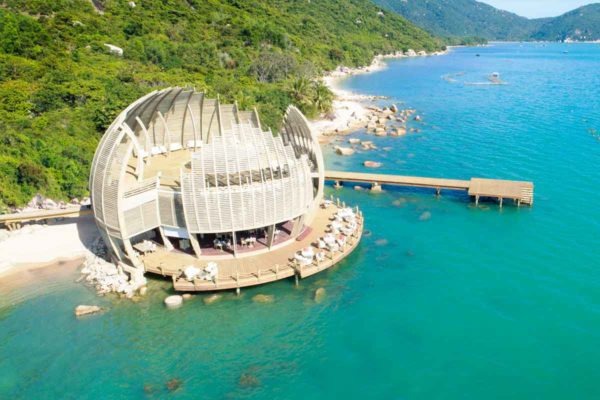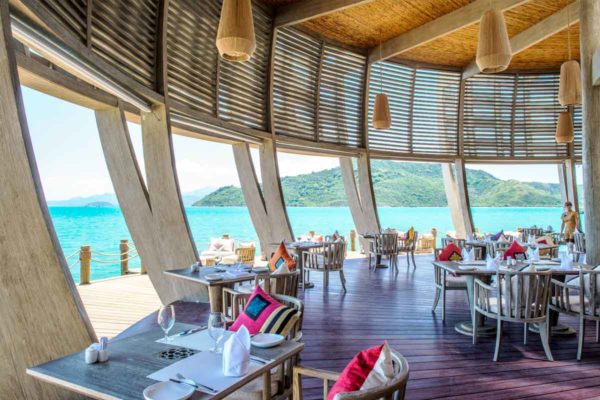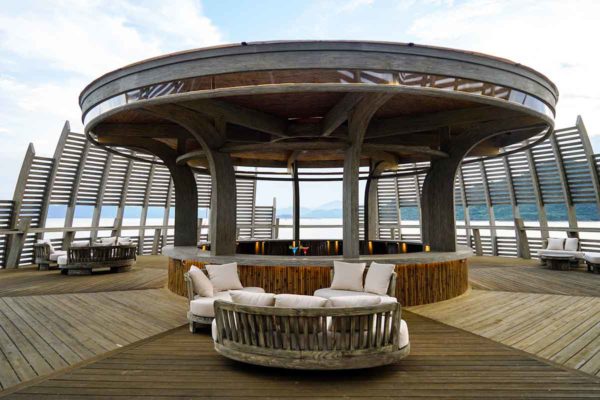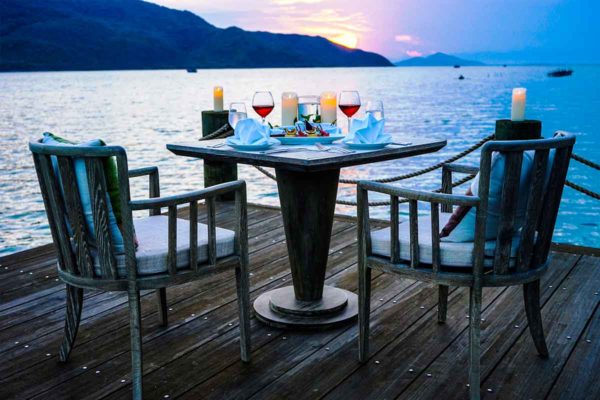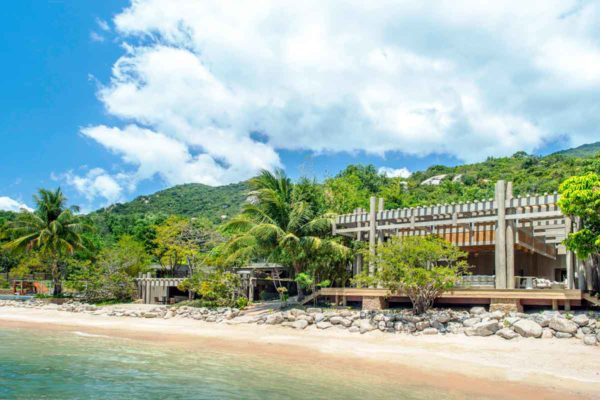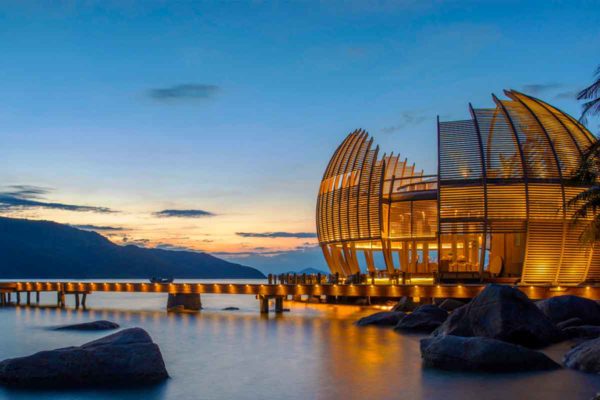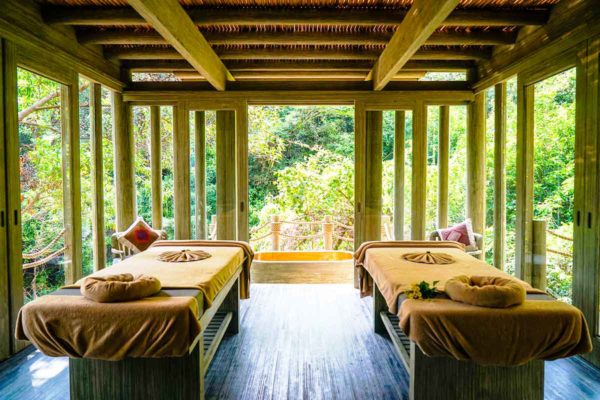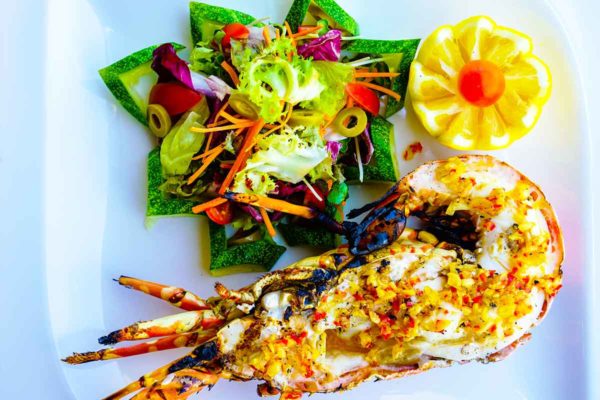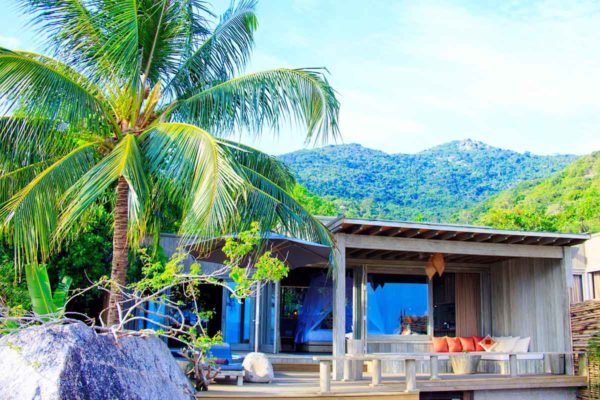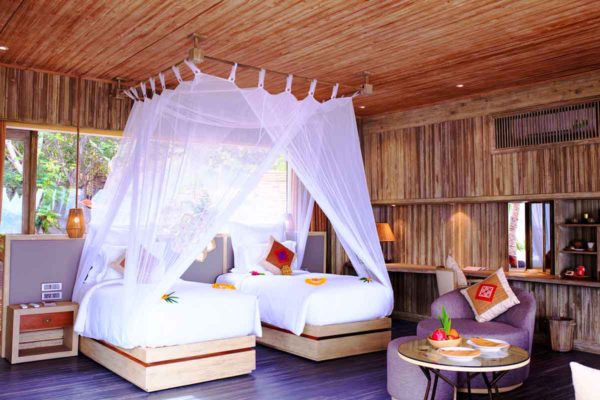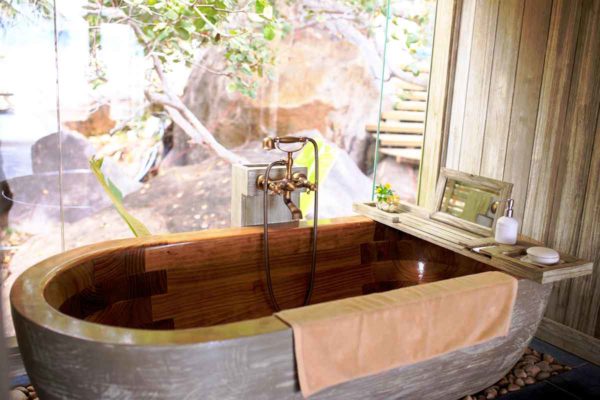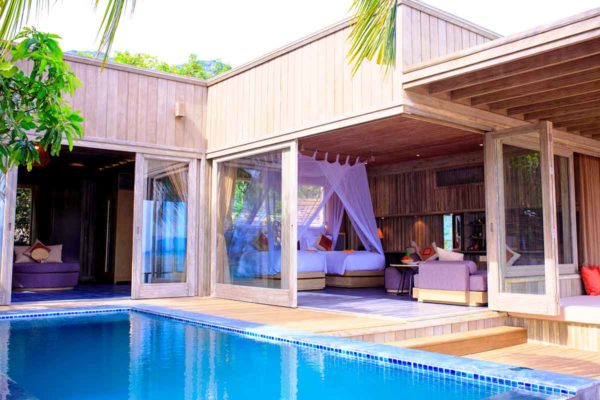 Jamie Milton
11:24 19 Sep 17
An Lam is in a beautiful location, with the loveliest staff, serving delicious food and offering picture postcard views. They provide day trips, fishing and snorkelling excursions, but there's enough to do on-site that you never want to leave. Me and my wife stayed for our honeymoon. We're not luxury travellers - this was a once in a lifetime trip - and we don't have other high budget experiences to judge this place against, but we've never had a holiday quite like it. We were made to feel special from the moment we stepped on to the jetee.On our way there, we drove past dozens of huge building sites for soon-to-be resorts. The airport is due to double in size too. It's clear Nha Trang will become a much bigger tourist stop very soon. But this relaxing retreat will always be slightly separate from the hustle and bustle. It's a special place.
Triều Phan
01:58 28 Aug 17
Beautiful resort, have a countryside feel to it. Everything is made from bamboo and wood, very green and leafy. The resort consists of 33 mini villas (units) that each has a pool with a chillout area, a bedroom with a balcony and a bathroom with standing shower room, a toilet and a bath tub. Suitable for over 40 years old couples or people who enjoy quiet, relaxing vibe. Young people will find it's abit boring especially at night time as there is no bar or night club (yet).
Coolspider Thai Nguyen
20:44 30 Jul 17
Nice place, nice resort, nice vacation ;p
Patricia Kastner
17:35 15 Apr 17
Great resort - great service - very nice rooms - most relaxing - very nice also for children - all is perfect
Binh Truong
03:59 26 Mar 17
See All Reviews
Terms & Conditions
Availability of all services is guaranteed upon confirmation of reservation. Small deviations in the tour program are sometimes necessary, depending on weather, road conditions, flight schedules and room availability. Therefore quoted rates might change accordingly. Travel insurance is compulsory for anyone travelling with us so please ensure you have this prior to your departure. This insurance must cover against personal accident, death, medical expenses and emergency repatriation with a recommended minimum coverage of US$200,000 for each of the categories of cover. Little Voyage also has a partnership with World Nomads travel insurance.
Cancellation & Refunds
There is a non-refundable deposit of 30% of the booking total. In the event of an individual cancellation, there is a 30% non-refundable deposit, the same conditions apply. No shows will be treated as a cancellation and will incur 100% cancellation fees. Cancellations after 60 days prior to travel will incur the loss of the 30% non-refundable deposit. Cancellation fees after 60 days prior to travel will incur 100% cancellation fees. Name changes are possible up until 14 days prior to the start of the trip. Little Voyage must be notified of all changes to persons travelling. The customer needs to ensure that all requirements such as insurance, passport validity and visas are not affected and any and all terms and conditions are met.
Notes
Once you have booked your Little Voyage trip, we will contact you to confirm all travellers' details, passport information, such as expiry dates. Please note, that we will require your full flight details at least 14 days prior to departure.